Beer House
Hop-flavored Adventure
Veliko Turnovo is undoubtedly a city with a very rich history. You can get lost in the small streets, visit famous sights, gazing the picturesque nature. But we from Boliarka are here to offer you a different experience.
We are proud of the long history of our brewery and the high quality beer we have been producing for 128 years. And we want to show you why. We invite you to embark on an adventure called the House of Beer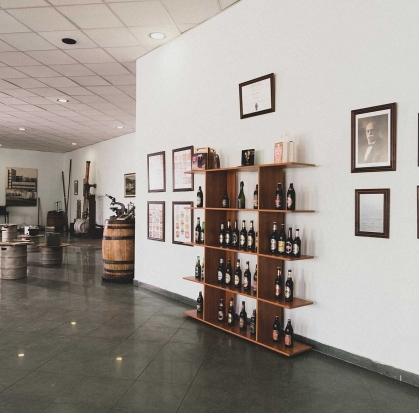 The Experience
Our technologist shall walk you through the brewery's various production units, giving you curious information about your favourite beverage and the ingredients we put into it.
You shall have the opportunity to immerse yourself in the history of Boliarka Brewery since its establishment. The Beer House has valuable exhibits related to beer production over the last century - authentic machines, antique bottles, photographs, mugs, advertising materials and more. The highlight of the visit is the tasting of selected beers from the Boliarka brewery's portfolio
Reserve Now
Reserve now your visit to Beer House. We will be expecting you!
The visit includes: Brewery tour with technologist, visit to Beer House, selected beer tasting from Boliarka VT's portfolio.
Days for Visit
Every Week Day
(excluding national holidays)